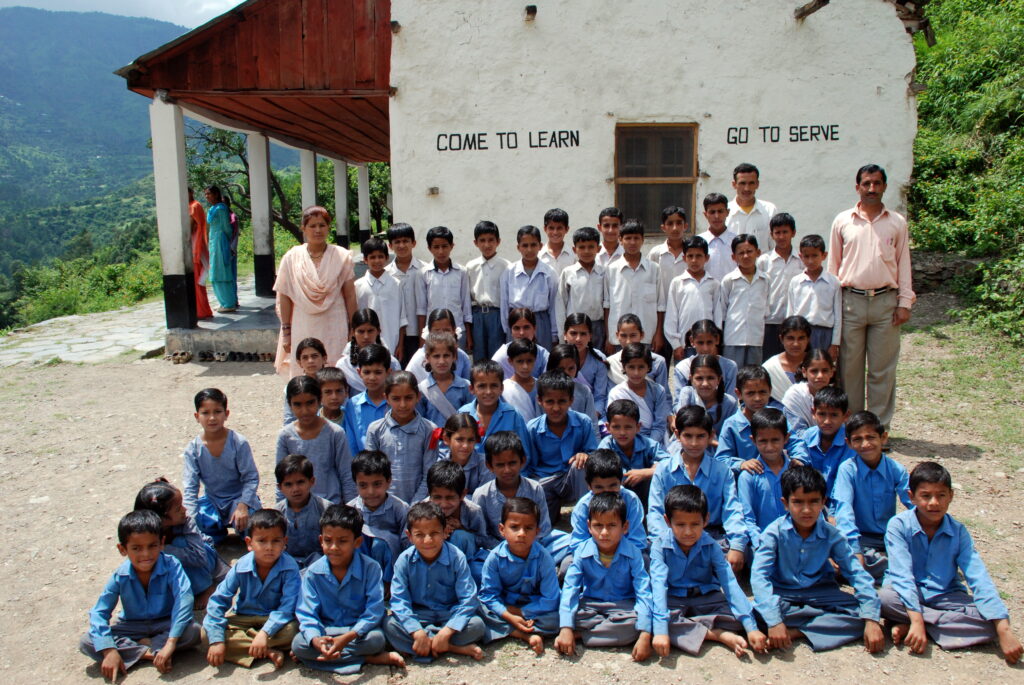 Research
I am interested broadly in the politics and institutions of bureaucracy, governance and social welfare in developing countries. My research investigates when, why and how states work collectively with non-state actors to tackle complex social problems and promote inclusive development. My approach to these questions is interdisciplinary and involves intensive field research using multiple methods, including ethnography, interviews, focus group discussions, surveys, administrative data analysis and field experiments. I have ongoing research projects in the following areas:
1. Bureaucratic institutions, capacity and performance
2. Education and social policy implementation
3. Policing, gender and public security
4. Private governance and social welfare provision
My CV is available here.
Books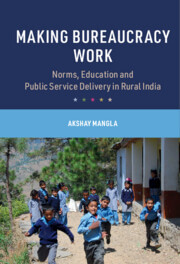 The Indian Welfare State
Oxford University Press
[Under contract; manuscript in progress]
Journal Articles
(with Gabrielle Kruks-Wisner and Sandip Sukhtankar)
[Science, 377 (6602): 191-198.]
[Public Administration and Development, 2022, 42(1):95-105. Special Issue: Street-Level Bureaucrats]
[Governance, 2018, 31(2): 381-399.]
[Asian Survey, 2015, 55(5): 882-908. Special Issue: State Capacity in South Asia.]
(with Richard Locke and Matthew Amengual)
[Politics & Society, 2009, 37(3): 319-351.]
Understanding Child Labor in India
[Perspectives on Work, Summer 2009, 13(1):13-16.]
Book Chapters
The Indian Police: Managing Dilemmas of Internal Security. Forthcoming in Amit Ahuja and Devesh Kapur, Internal Security in India: Violence, Order and the State, New York: Oxford University Press.
The Indian Police: Administration, Capacity and Performance (with Vineet Kapoor). Forthcoming in Rudra Chaudhury and Milan Vaishnav, The Institutional Roots of India's Foreign and Security Policy, Oxford University Press.
Papers in Progress
Embedded Translation: Local NGOs and Community Mobilization for Child Rights in Rural India (with Thomas Lawrence)
Becoming the Police: Gendered Spheres and Female Officer (Dis)empowerment in India
Looking like a State: Postcolonial Bureaucracy and the Reproduction of Hierarchy in the Indian Police
State Capacity and Organization Studies (with Devarchan Banerjee)
Engendering Policing: Activating State Capacity for Women's Security (with Gabrielle Kruks-Wisner and Sandip Sukhtankar)
Bureaucracy (Chapter in progress for Cambridge Companion to Indian Politics and Society, edited by Indrajit Roy and Manali Desai)
Other Publications
Review of: Informal Labor, Formal Politics, and Dignified Discontent in India, by Rina Agarwala, Industrial and Labor Relations Review, 67 (4), October 2014.
Preventing Child Labour in the U.P. Carpet Belt, Case Studies of Development in Practice, New Delhi: UNICEF India, 2007 (with Diksha Gupta and Afsoon Houshidari). [PDF]